A Message to My Community.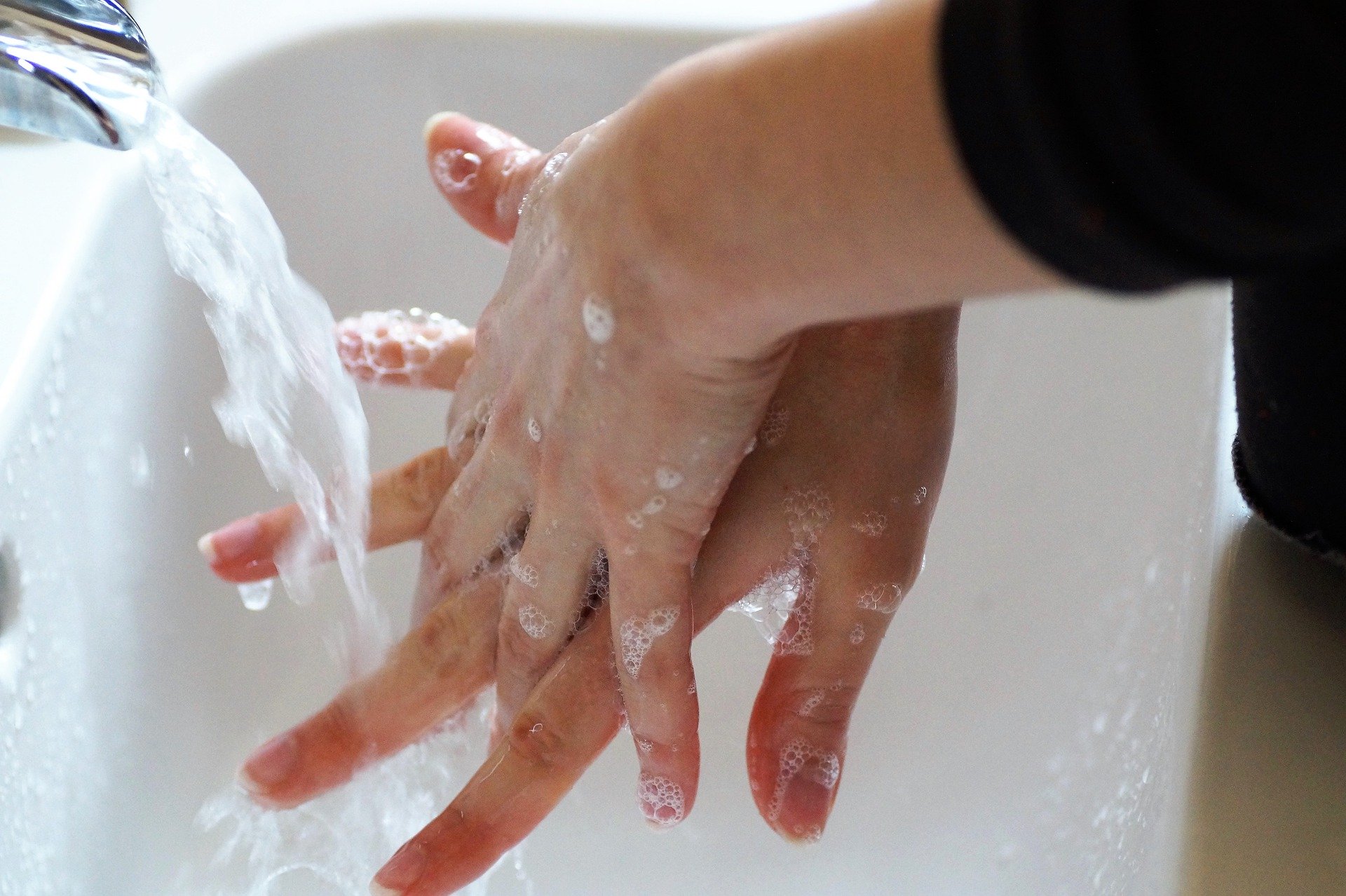 Over the past few weeks, it has become clear that our worldwide community is facing unprecedented times. As an agent that strives to serve my clients and community at a high level, I want to share how the Sutherland Realty Group is responding to the current set of circumstances.
With the status of the Coronavirus (COVID-19) evolving daily, Keller Williams Realty Boston Northwest has been guiding its agents in the implementation of new systems and procedures so that we may do our part in slowing the spread of COVID-19. I am sharing here the protocols the Sutherland Realty Group has adopted and will be strictly adhering to until further notice.
Regarding Face-to-Face Meetings: My instinct is that it goes without saying that if you are sick or exhibiting symptoms, or have recently traveled to a CDC designated Level 3 country, please refrain from face-to-face meetings and remain in the comfort of your own home. Keller Williams Realty Boston Northwest has drop boxes set up at their Concord and Lexington locations for the convenience of deposit check or other documentation that cannot be transmitted electronically. The Sutherland Realty Group has subscribed to online video-conferencing for consultations, and is happy to use FaceTime to meet and virtually tour and show properties.
At Open Houses and Showings of Properties: Social distancing is critical. To adhere to the strict CDC guidelines of social distancing, the following precautions are being implemented at open houses, showings and any other events:

Increased availability of hand soap, paper towels, lined waste baskets and tissues on premises.

Increased focus on cleaning and disinfection of space.

Encouraging a '

no-handshake

' policy, and hands-free sign-in methods.

Preparing detailed listings with increased number of photos and interactive floor plans.

Conducting virtual walk-throughs of homes.

Leveraging technology and virtual capabilities.
Message to Sellers: Homes are still selling. In an unprecedented move, the Federal Reserve just dropped their interest rate to near zero to maintain the flow of money throughout our economy — particularly for people buying homes.
Message to Buyers: I am happy to show any properties that you are strongly contemplating placing an offer on. If a property is not a serious consideration, or if you aren't ready to go under contract, let's refrain from attending showings 'for fun" to keep germ exposure to a minimum. Now is the time to look at properties you love online AND to ask all your questions in advance of a showing. If you don't feel comfortable going to in-person showings, I am happy to conduct a virtual tour. If you wish to put your search on hold, I certainly understand.
I will continue to show homes with the understanding that we agree with the following measures:

We will wash our hands before entering, upon entering, and after departing the property.

I will wear gloves to open doors, cabinet handles, turn on light switches, etc.

If you would like to touch or open something, I ask that you request me to do it for you.

We will practice social distancing (currently, 6 feet apart) from each other throughout the tour.

As long as supplies last, I

will carry disinfectant wipes and hand sanitizer.

If you are feeling sick or have been exposed to someone who is sick, please reschedule.
What you can anticipate from the market:
Lawrence Yun is the Chief Economist and Senior Vice President of Research for the National Association of Realtors ("NAR"). NAR continues to monitor and respond to concerns about COVID-19 and its impact on the real estate industry. At the start of 2020, Yun forecast that about 5.5 million previously owned homes would sell this year - an increase as compared to the healthy sales figures of 2019 and 2018. More recently, Yun states "The coronavirus is leading to fewer homebuyers searching in the marketplace, as well as some listings being delayed." A forecast of a short-term 10% drop in home sales relative to initial predictions is supported by significantly low borrowing costs and what remains a relatively strong job market.

Though it is too early to assess the likely impact of whether or not lower interest rates can overcome the anxiety felt about the economy and the health of our community, homes are still selling in our local market. Well-advised buyers and sellers understand this market has something to offer for everyone. The most significant impact is that sellers may be less likely to list their homes. This could dampen buyers' hopes that significantly more inventory would hit the market come March and alleviate the stress associated with an already low inventory of homes for sale. Low inventory typically translates into rising home values. Low interest rates traditionally means greater buying power. The benefit of these conditions creates for opportunity for both buyers and sellers.

Ultimately, you have to determine what's right for you as a homebuyer or home seller. It is my goal to provide you with information and guidance so that you have what you need to make a decision you're comfortable with. The dynamics of our local market may be lost in the national media coverage. A review of our market statistics suggests it is still thriving.

RESOURCES AND SUPPORT
It is important for all of us to continue to monitor the situation and to turn to reliable sources of information. These sources include the Governor's office, MA Department of Public Health, and the Center for Disease Control (CDC).

For those wondering how to talk to children about COVID-19, here is a helpful article from Harvard Medical School.

Please know that the Sutherland Realty Group will continue to provide our clients and community with the same dedication and commitment that you have come to recognize and respect. I want to reassure you that I am able to garner resources to help you and the ones you hold most dear. I am available to respond to your calls, emails and text messages. Please feel free to reach out.

Finally, let me say that my heart goes out to all those affected by the coronavirus. I recognize that this is a challenging time for all of us, and I remain deeply committed to the health and safety of our clients, family and team members, and our local community.

A special thanks to Keller Williams Realty Boston Northwest and the Andersen Realty Group for their leadership and mentorship during these uncertain times.